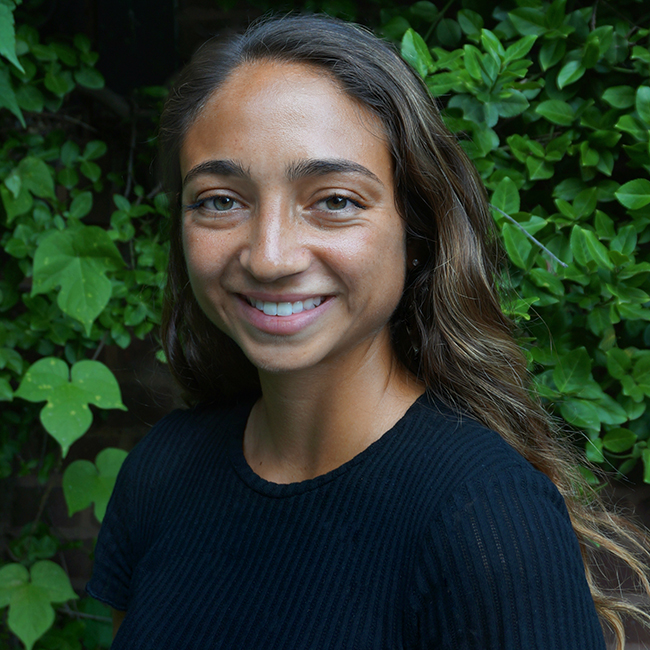 Research Program Coordinator, The Water Center at Penn
Education:
The University of Pennsylvania, Master of Science in Applied Geosciences, '20
Fordham University, Bachelor of Science in Environmental Science '15
"There are enough things in life that people with more money have greater access to," says Erica DePalma (MSAG '20). "Water should not be one of them." Erica's interest in water emerged from her undergraduate environmental science degree with an emphasis on organic chemistry, but as a sociology minor, she has always been interested in the human side of water as well as its elements and engineering. "For people in policy, it's important to know about source water protection and how that influences equitable distribution of high-quality water," she explains.
As a student in the Master of Science in Applied Geosciences program at Penn, Erica's interest in water equity has taken her around the world: she conducted a holistic watershed scoping project in the Dominican Republic with support from the Global Water Alliance and the Madrugadores Rotary Club, and traveled to Guatemala with Engineers Without Borders. Working alongside Penn Earth and Environmental Science faculty to build sanitation systems in the Lake Atitlan region, Erica researched the optimal distance latrines can be built from a surface water supply—a study which will become the basis of her capstone project. "I've been so lucky to travel internationally for water work," she says, "and that's a product of coming to Penn and being able to connect with people that have such vast knowledge and abilities."
Now a research program coordinator at The Water Center at Penn in Philadelphia, Erica is excited to be working on projects that bring water equity solutions closer to home. Collaborating with environmental lawyers, city officials, activists and scholars, her team explores ways to connect quality university research to water utilities and to help students find water-related courses and research opportunities in the field. "Our primary role is to bring people together to find solutions to our shared water problems," says Erica. "You can have a career in water. Whether you want to work for a water utility or become an engineer or a stream scientist, there is definitely a place for women to thrive in the water field."