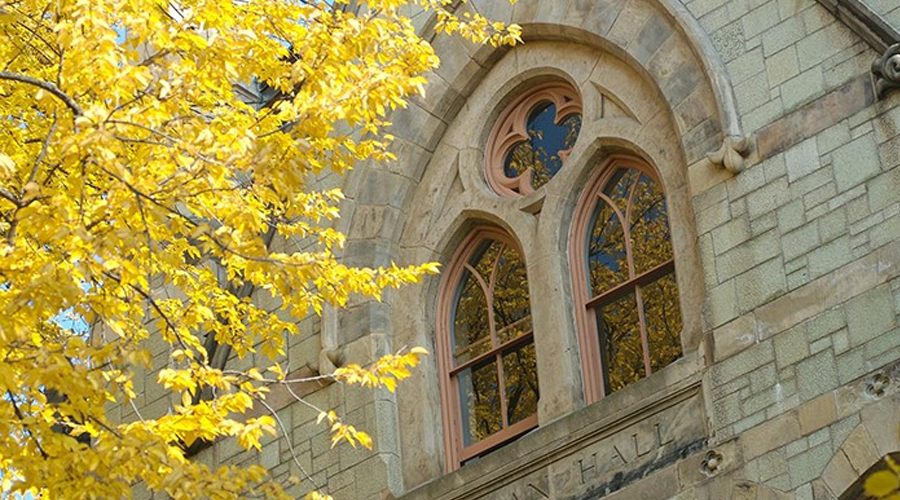 A message from our Vice Dean, Nora E. Lewis
June 25, 2020
Dear LPS Students,
The University of Pennsylvania announced its plans for the reopening of campus in fall. In accordance with the guidelines and safeguards outlined in the University's message, LPS programs are engaged in detailed and careful planning to ensure the continuity and excellence of our academic mission while also protecting the health and safety of you and all members of our community.
We are delighted to be able to welcome students to campus for fall, but there will be many changes from past fall terms. Most courses and other programmatic activities will be offered entirely online; a few may include a mix of in-person and online delivery. New safety precautions will be in place for all students, faculty, and staff who come to campus, and provisions will be made for those students who are not able to return in person in September. We are aware of the special challenges facing our international students in particular, including visa delays and travel restrictions, and are working closely with the University's International Student and Scholar Services office to provide guidance and support on those issues.
As each program at the College of Liberal and Professional Studies is different, you will hear directly from your program in the next few days with details about how your program will work for the fall 2020 semester.
I know you have many questions. We will do our best to respond to those questions as quickly and fully as possible; we are setting up a special page on the LPS website with an FAQ and resources related to all things fall 2020. We will update this webpage regularly throughout the summer and fall. We will provide a link to the page in the message you receive from your academic program.
I ask for your patience while we work out the many details required to ensure a successful and safe fall semester across LPS and Penn. The COVID-19 situation is ever-evolving, and new information may emerge that requires us to adjust our plans. I am confident that with your partnership we will navigate whatever challenges present themselves…together!
LPS students are passionate, committed, strong, and resilient in their approach to life and in the pursuit of their educational goals. I and all of my colleagues at LPS are honored to have the opportunity to help you reach your goals. We can't wait to be in the classroom—on campus or virtual—with you again soon.
Warm regards,
Nora E. Lewis
Vice Dean, Professional & Liberal Education
A message from the University President
A message to the community about Penn's plans for the fall semester from Amy Gutmann, President; Wendell Pritchett, provost; and Craig Carnaroli, executive vice president, was announced on June 25, 2020.
Frequently asked questions